15 years of Dosteba
When Dosteba started selling assembly elements and cutting devices in Europe 15 years ago, the idea of establishing a branch in Germany was to handle deliveries quickly, easily and, if possible, directly.
We have been pursuing this goal to this day and with the highest priority.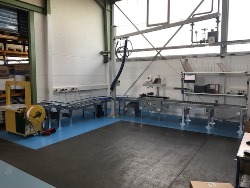 In this context, a further project was completed last August to expand and expand our service capacity. The commissioning of a partially automated packaging machine completed a groundbreaking investment for our performance capability. This means that we are now able to pack deliveries even more efficiently, safely and quickly. In addition, this made it possible to provide our employees in the warehouse with a comfortable and safe workplace. This enables us to deliver deliveries even faster for you on the construction site or to the place of action.
The product range has also developed with us over the last 15 years.
What started out small has developed over the years into a diverse and comprehensive range of products and already comprises more than 2'500 "stocked" articles.
The technical documentation, the reference book (for the static performance values of assembly elements) has meanwhile grown to almost 300 pages, it has evolved from a brochure to a stately book. Nevertheless, we are not running out of challenges. We see it as our duty - over the next few years - to focus on making this expertise more compact and consistent so that the definition of the right products can be evaluated even more easily and quickly.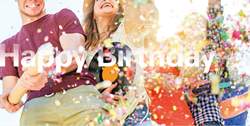 Thanks to your loyalty, we have been able to make a lot of progress over the last 15 years, and we would like to take this opportunity to thank you for your loyalty - as part of a special campaign
The cooperation with you motivates us every day anew and we are still full of energy. Your challenge is our task of tomorrow, so that the insulated building envelope can be fastened and connected with low thermal bridge assembly elements.
We are happy to do our best to ensure that you can act even more successfully now and in the future.
Your Dosteba GmbH
Michael Menden
managing director