Interior insulation - challenges and solutions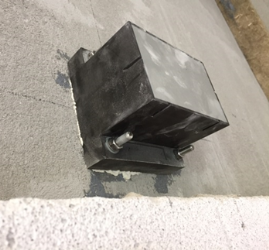 If the building envelope cannot be insulated, whether for optical reasons (monument protection), surface quality or lack of space, the solution is usually called interior insulation. However, there are additional challenges here, apart from the factors influencing building physics, special attention must also be paid to the connection details.
In many properties where interior insulation is used, these are older buildings, some of which are 100 years old or older.
In our example, we are focusing on the Halde school building in Zurich. The building was built towards the end of the 18th century and has been renovated several times in the meantime. A further complete refurbishment of the property is currently underway. The building is listed as a historical monument, so conventional external insulation was not questioned, as this would have covered the profiling of the façade and thus destroyed the character of the building. The renovation was therefore planned and carried out with interior insulation.
One of the special challenges in this project was the reconnection of the heavy cast iron radiators in the interior, filled with water and weighing up to 300 kg each. In addition, it must be assumed that children are seated on it or that foreign loads have an additional effect on the attachment points.
The installation without thermal bridges was particularly important here, as with the brackets for the hot water supply lines of the radiators.
The applications could be covered with universal mounting plates UMP®-ALU-TR / -TQ / TZ. Another important point was anchoring in the masonry. Thanks to modern injection technology and additional fixing points, the right solution could also be offered.
Behind what - at first glance - looks like rough craftsmanship, stands high professionalism and precision. Thanks to intensive work preparation, examination of the masonry structure and training of the fabricators, a perfectly coordinated solution could be offered.