Your satisfaction is our driving force.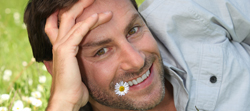 Thermal insulation composite systems are excellent climate protectors and reduce CO2 emissions. The reduction of CO2 emissions is a European goal that will also be one of the most important challenges for the coming generations. New insulation systems with greater insulation thickness in some instances and with new materials have been developed in recent years for effective energy insulation of existing buildings and new buildings. The more efficient the thermal insulation, the more important the correct planning of the details and their professional execution on the building site.

Professional execution begins with the accurate cutting of the insulating material boards. Together with our sister company, Spewe AG, we develop and produce practice-oriented professional tools with which detailed versions can be produced quickly and accurately on the building site. Devices for cutting all insulating materials are developed and produced in Switzerland to provide you with tools that make your work much easier.

The fastening of attachment parts to an insulated façade is usually unavoidable. Secure fastening without thermal bridges and rational and calculable processing are the most important basic principles that we want to fulfil for you. Only when all the details are planned and executed correctly, such as the assembly of attachment parts in the thermal insulation composite system, will the façade offer great added value for appearance, heating costs and the environment.

High-quality tools for processing insulating materials on the building site and innovative thermal bridge-free fastenings in the thermal insulation composite system is our passion and motivation. We have established our products on the European market for the last 30 years. We give you products that will offer you as a planner, builder or processor quality and reliability for years to come. We are happy to be at your service every day.
Marcus Menden